Game Information:
Screenshot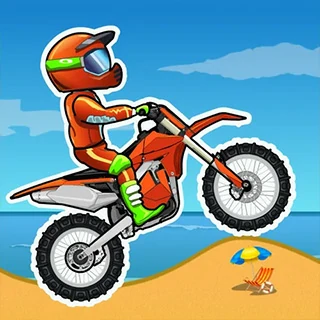 Moto X3M is a challenging time trial obstacle course bike racing game. There are 22 levels, each of which presents new challenges and offers the chance to perform wild stunts on your buggy. Equip your helmet, crank your engine and race against the clock to get to the finish line! How to play?1. Press the up arrow key to accelerate2. Balance your bike with the left and right arrow keys3. Break by pressing the down arrow key4. Perform flips and other stunts to gain time5. Don't crash. Ha ha! !
game screenshot:
Moto X3M - is a mobile app game. We gathered all the information, ratings and screenshots of this game so you could decide wether to install this app to your mobile phone or not. You can play this game on your iPhone or Android phone but you need to install it first. If you want to play this game online - you can choose the browser version and play it on any device for free without installing.
Moto X3M
size: 38M
Please wait until the links are generated
Get this game
More Games:
Advertisement:
Game Comments:
Who is better?
subway_surfers
dora