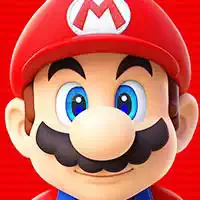 Mario
If you have at least any connection to or interest in the world of computer games, you must have heard of Super Mario. In fact, while downloading some game from the AppStore, Google Play (or PlayMarket) to your tablet or smartphone, it is extremely possible to encounter the advertising of at least some Mario games or anything connected to them. Surely, if you don't have a phone, laptop, or PC, then in what century do you live in?
Mario: description and history of appearance
Mario is a character of the computer game, appeared in 1985, known as Super Mario Bros., (a.k.a. Super Mario, Mario Bros., or simply Mario). If to consider all the games (online and offline), which were created within the Mario universe, it is the world's best-selling character, with over 0.6 billion copies sold as of the time being. Due to such popularity, Mario has become a cult person (albeit fictional) and spawned multiple connected games, films, cartoons, TV series, online simple games loosely based on it, Lego characters, and various merch connected to this character itself, its brother Luigi, and the famed participants of the gaming universe.
For the sake of simplicity, we'll name Mario here as Mario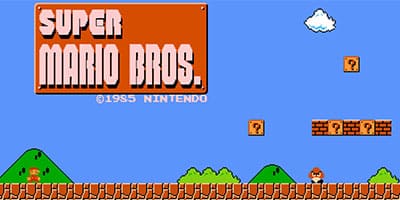 Games
Since M's first appearance in 1985, 22 official continuations were released by the company-maker Nintendo, becoming the largest hit in the gaming world comparable in popularity to such instances like Tetris, Lara Croft, and Pokemon. The latest official Mario game was released in 2021, being called Super Mario 3D World + Bowser's Fury. The creator is Shigeru Miyamoto, a designer and producer of games from Japan. Currently, he works as one of Nintendo's directors.
It is officially recognized that there are over 200 other games with the M's participation, as well as the characters from his universe. The number of non-official games, including those simple ones, easily goes over 1,000, adding at least several or even several dozen new instances each year. There are thousands of websites, where it is possible to play Mario games with various features, designs, types, and goals. If to think of the planetary popularity of Mario games, it is hard to imagine any country on the globe (including the island states), where Mario games would have been completely unknown to at least one citizen. Vice versa, billions of people on the planet have heard of Super Mario.
The games are currently released nearly for all sorts of gaming platforms and consoles that exist in the world (officially but Windows, Sony, and Microsoft consoles). But most simple games, which are playable online for free or for money, are Windows-compatible as well.
There are also some fan-created mods of other games, which exploit the Mario theme or make the ambiance/characters turn into ones from Mario A bright representative is a mod of The Elder Scrolls V: Skyrim, titled Super Skyrim Bros. In fact, the process of creation of new games by fans is not a rare thing for Mario since there exists the Super Mario Maker software, released by Nintendo, which allows fans to create their own games, including ambiances and characters based on their creative vision of how the things can be changed or evolved. This software has heftily contributed to the global popularity of the Mario series of games and the expansion of its universe.
In addition to 2D graphics of most original and fan-created games, there are also 3D official and non-official options, which are mainly made to be playable in 3D virtual glasses. Their goal is to explore levels, seeing them from inside, how Mario himself would have seen them if they were real.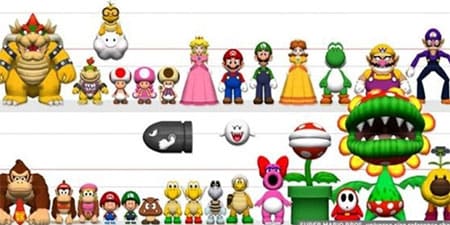 Characters
Most part of the games with this character includes Mario himself. In the appearance, he is a stout Italian plumber, who has to run levels in order to save Princess Peach from the castle of an evil villain Bowser (a.k.a. King Koopa). In the games, he may have various appearances but the most classic one is considered blue overalls, red shirt, red hat (with M letter in the center of it), brown boots, and white gloves. He also has flamboyant mustache. Mario is able to grow bigger, shrink, jump and do a double (high) jump. He kills foes by jumping above them or (in some games) by throwing lumps of matter into them.
Luigi is a brother of Mario, who wears clothes, colored differently, and has the L letter on his cap. Also, he is able to jump higher than Mario
Bowser is a games' super villain, who has kidnapped Princess Peach and keeps her in his castle to make sure she won't prevent the danger, which is real for the entire Mushroom Kingdom, the princess of which Peach is. When the princess is finally saved, she can manage to break the evil spells put on the Kingdom, scattering them for good. But she cannot do it once being held in captivity. Bowser is a playable character when some of the protagonists get to the place of his dwelling and he is operated by a computer. He is powerful and not so easy to kill.
Princess Peach is a mainly NPC but one or two games, where she can be selected to play by a human. Her superpower is the ability to float in the air for a limited time, thanks to which she's able to overcome some obstacles. In the first appearance of Mario games in the US, she was named Princess Toadstool but that name was changed in future games. Although in the original Japanese market, she has always been Peach. That name particularly corresponds to her style of clothing: she is mostly known to wear a pink-and-red royal-style dress and a crown, which make some semblance to the fruit. She has a cousin, Princess Daisy (obviously, named after her golden locks that're similar to the color of the internal part of this floret) and a father, ex-ruler of the Kingdom, although this is a non-playable and never-appearing character, which is only mentioned in the game's guide to support the story of the Princess. Her exact age is unknown but some fans and analysts believe she is 15. Some believe, she's 25 in the 2020s.
Princess's steward is named Toadsworth and it is said he is 60 years old. He acts like a wise tutor.
Toad citizens – the dwellers of the Mushroom Kingdom, which are depicted as happy children-like people with absent lines of faces and large mushroom-like hats on their heads. Some of them are also servants in the royal court.
Yoshi. A dinosaur-shaped playable character, which can be chosen in some games instead of Mario or Luigi.
Goomba. A vicious dweller of the Kingdom, which is a foe for playable characters.
Koopa. Alternatively known as a turtle, he is also a vicious dweller, which, when being killed, turns into an empty turtle shell, which can kill a playable character once encounters with him.
Boo, a ghost-resembling creature of blue color, a common enemy in the game.
Not an in-game character but the voice actor – Charles Martinet – has been working as the voice of Mario, Luigi, and the biggest part of talking characters since 1990.
Gameplay, locations, and boosters
During the years of games' production, the gameplay was altered and modified, new levels and backgrounds appeared, as well as the gamers saw the improvement of graphic quality.
The basic goal of every level is to pass it, progressing from left to right, avoiding pitfalls and foes, evading encounters with killing flora, fauna, or falling anywhere. There is a possibility to collect coins and boosters, which allow a character to grow or shrink. Also, it is possible to kill foes and do large jumps, as well as to step on floating platforms to move above the level's main terrain. Some levels allow climbing and teleporting thought pipes to other terrains, including above/under the ground.
Classic Mario games include 32 levels split into 8 worlds, 4 levels each. At the end of each world, a player fights with the super villain, finding out that the final encounter with him will be only at the end of level 32. Many levels are similar to one another, especially in early games, although more major alterations are implemented in later games. The gameplay (as well as the design) becomes entirely different in 3D games, especially if they allow exploring the levels with a 360-degree view.
It is generally believed that most, or at least some, levels of the game happen in the world of the Mushroom Kingdom. Most game experts do not think that all levels of all official games occur in it or in adjacent kingdoms on the map (probably, their action is in parallel worlds or even out of the M's universe). The reason for such wide comprehension is due to the presence of tubes (pipes), serving as teleports to other locations, which is hard or impossible to attribute only to the Kingdom. Some bloggers have spoken the ideas that visually, the Mushroom Kingdom is similar to Norway, Oslo.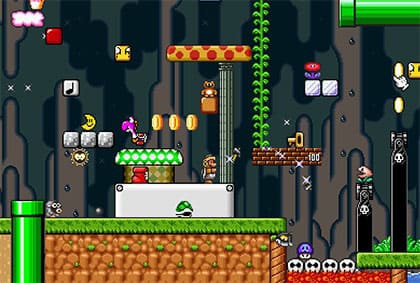 Alternative online games themed with Mario or characters of its universe
Because of the large popularity of Mario in the world, many online free games have spawned, especially with the broad development of the Internet. Let's speak about them:
• Racing and carting. Mario is one of the playable characters who are in charge of driving a car, mainly for score and distance, overcoming obstacles, walls, and limiters, either trying to win among other racers or just staying alive. This category includes the entirety of kinds of transportations and vehicles, from regular cars to jet skis or tanks.
• Donkey Kong. A large ape is on top of the structure with ladders and rolling barrels (avoid the latter and climb the first). To win the level, one has to get up to the top storey.
• Battle. An opponent can be any, including those characters derived from Mario during the course of history, like Wario, its antagonist in the universe.
• Runners. They can be straight (run for score), unfair and harsh (with obstacles and pits), and endless, which are to check the gamer's speed of reaction and watchfulness.
• Holiday-themed games, for instance, Halloween, or Christmas. They can be the same runners, racers, or battles but may be totally different, for instance, dress-ups.
• Dress up and makeup. Not so frequent for Mario or Luigi, but mostly so for the Princess. The goal of the games is to make sure she looks pretty, dressing her and changing the makeup/hairstyle according to the provided gaming opportunities.
• Zombie Killers. Avoid being killed by the hordes of approaching zombies, which can come in waves (following the principle of castle defense games) or from all around, even being a part of maze levels in labyrinth games.
• Paint-up. Pick colors and apply them to heroes and backgrounds.
• Collect puzzles. The jigsaw games featuring Mario are extremely frequent & easy to play by all gamers, from small to old.
• Games with alternative worlds, which are also runners. Such instances may be designed totally different from original games, including many-story levels, which are passed through high jumps, not like in Mario original, which is mainly moving to the right all the time where jumps only serve as an auxiliary option.
• Escapers. For instance, Mario has to escape from a haunted house or a ghost castle.
• Shooters. The main role is given to cannon, which a player has to wisely turn to make the shot hit as far as possible. Or a bow. Or a rifle. There are many options. Sometimes, in such games, Mario acts as Stickman.
• Mario-themed Tetris.
• Roaming the world looking for treasures like in The Heroes of Might and Magic.
• A combination of the mentioned, which create some really weird online games, for instance, like Mario passing through levels with falling ground behind him, operating a tractor.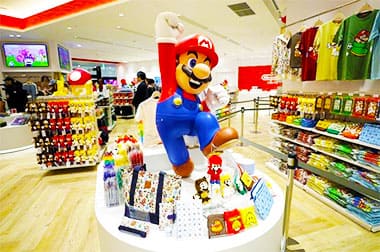 Mario merch
Mario has created one of the biggest merch markets among all games that were ever created in the history of humankind. The official merch is sold by the online Nintendo's store and includes such items:
• Apparel (shirts, jackets, hoodies, hats, backpacks)
• Accessories (pins)
• Toys, including plush ones
• Figures & figurines
• Collectible items
• LEGO sets
• Notebooks.
Unofficial merch includes (in addition to the mentioned) lighters, lamps, stickers, jars, scarves, wallets, mugs (including heat-changing), bottles, remote control toy vehicles, branded books, hand puppets, luggage, necklaces, belts, ties, and many more. Some sale websites collectively have over 500 branded items in their online catalogs.