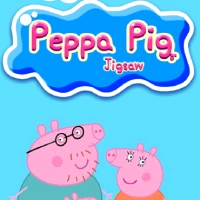 Peppa Pig
Peppa Pig is an extremely famous character in the popular culture around the Earth globe because of the cartoon series, where she originated first in 2004. It is now airing or was aired in over 180 countries (amongst 206 countries of all currently existing as of 2023, according to the United Nations).
Description and background
Since the mentioned character appeared in 2004, in 2024, she is celebrating her 20th anniversary. It is a British painted cartoon, released as short 5-minute episodes in batches of series. If not to count the specials and films, each series batch includes 52 episodes, which makes every series to be 260 minutes in total length. As of the time being, there are over 370 episodes made in total. But their number is to be increased since the producing studio announced it would be released at least until 2027 (which means, there are hundreds of episodes to be added to the general number in the future).
The episodes are aimed mostly at preschool children but, in factually, at their parents, too. They are educative, pretty soft & positive, teaching the kids about this large world around them, telling them what it is, what it contains & how to correctly understand it, given all its complexity. That is, watching the episodes, it becomes easier for children to learn new things, discover the world, understand social connections & realize many other things in life. Mainly, the popularity of the TV show is connected with the fact that everything therein is submitted in a very simple, comprehensible & playful manner, which is completely perceived by child's brains.
The TV show is focused on the family of the protagonist Peppa, who has a little brother, a father & a mother. She is occasionally shown to visit her grandparents, aunt, uncle & other relatives, for instance, cousins. They do not show signs of aging, although Peppa herself must have turned through adolescence into an adult over the years of airing (the same as her brother should have). Being preserved in the age of upper childhood, she stays a sort of a 'universal kid' for all consequential generations of children, who watch the show, no matter what year it is. Although to signify time, after all, the creators of the show at times introduce new faces, for instance, Baby Alexander, who is a newborn child.
The protagonist of the show has a lot of friends (who also have siblings and parents, as well as grandparents occasionally). All of her friends are depicted to be of the same age as she is. And the same thing goes for her younger brother. Equalizing the age should mean an easier perception for the viewers (although this is not how it happens in real life, as you, our dear child reader, should have already found out in your previous years of childhood).
The entire universe of the show is filled with anthropomorphic creatures on an animal basis — the same as the main protagonist, nearly the entire number of the characters are human-shaped. There are minor exclusions to this rule: some very significant characters are shown to be nearly fully humans, for instance, Santa Claus (probably, because they are derived from the world of humans, who designed the show — and in the world of humans, Santa is not an animal but a human (although, supernatural), so it would be just silly to make him appear as an anthropomorphic animal in the TV show).
All characters live in houses, which resemble houses of humans in the real world (they have nicely equipped large homes for individual families). To make it more similar to reality, each adult member of the series has a job (daily work/household chores) & children study in school. For instance, the father of the main protagonist has a day job, where he drives in a car. And her mother is mostly a housewife. Although it is not quite understood, what her father actually does on his job but it feels like he is an accountant. Or, does any similar white collar job, probably, as a boss of an office.
It is interesting that the creators of this TV show try to make the universe of the show diverse in whatever does not require unification or simplification. So, they input different animals as characters of the show, not taking the same ones. Thus, we can see a whole 'zoo' of creatures in the show, starting with the pigs, which are Peppa's family & continuing with zebras, kangaroos, squirrels, gazelles, ponies, wolves, sheep, foxes, goats, etc. There are over 40 various kinds of animals featured in the show, not to mention the ones, which are pets and real animals in their world. For instance, aquarium fish, chicks, parrots, or platypuses, among the rest, are shown as real animals, not anthropomorphic creatures. Correspondingly, they live in dwellings to their match, not in houses as humans would do.
Interesting observations and facts
There are many interesting facts and observations connected to the show:
1. The first one we'd like to mention is that most part of the main characters, including the protagonists, have the same first letters of their name and their species (at least, in the language of the original show because this feature can be lost in translation). Let's see a few examples: Rebecca Rabbit, Suzy Sheep, Candy Cat, Danny Dog, Pedro Pony, Zoe Zebra, Emily Elephant, Freddy Fox, Wendy Wolf, Kylie Kangaroo, Gabriella Goat, Molly Mole & others. As you can see, the first letters of both are the same. Surely, it cannot apply just to all other characters in the families of the named (as well as this does not apply to just everyone therein) but the rule is observed when possible.
2. There are basically no antagonists in the show. This is due to the positive vibes of it because kids shan't know about terribly bad things that might happen in life. The only mention of a true antagonist is planned in 'The Peppa Pig Movie' (2023), where these will be depicted as people, not animals. But this film is not the main line of this universe (it's more like fanfic).
3. Due to the longevity of production through the years, multiple people give their voices to the same characters. Peppa herself is voiced by at least 5 different people (and who knows how many in the future).
4. To show the behavioral and cultural differences of various animal species in the show, each of them has its significant features. For instance, pigs snort when they talk, rabbits and squirrels squeak & others also do the sounds inherent to them in nature.
5. Some of the first episodes of the show were later remastered to include more safety when characters do driving or various sports activities. For instance, originally, the pig family was driving in a car not using seat belts (they were added later). Or she and her friends were riding bicycles without wearing helmets (they were added as well).
6. The first season of the show was 'translated' from British English into American English to fit the American audience in an optimal way. That practice, however, stopped in season 2 and after. And that had an interesting 'Peppa effect': minors in the US who were watching the show and liked it started to talk and sound more British than American. This is explained by the fact that they consider this little pig their friend and try to copy her behavior and speech (which is considered by some psychologists a form of flattering).
7. Peppa is extremely popular in China. This country is famous for highly absorbing some of the Western pop culture phenomena (standing next to Japan in this sense, where she is also popular, by the way). This character has become so popular there that the Chinese are literally obsessed with her and deeply incorporated her image into many parts of their lives, not just watching the show but also branding merch, painting buildings and items with her images & creating a large fan base.
8. But not only China and Japan are different — there are also many official and non-official fan bases, groups & fandom instances around the world, which adore Peppa. Surely, a lot of them are in the countries with the biggest development of show business, such as the USA, the UK, South Korea & India.
The world of Peppa Pig
In addition to the original TV show, the universe of Peppa includes books, films, entertainment and theme parks, themed resorts & video games, a part of which are found on our web server. Our website features a lot of free online gamers about Peppa, where you can find such kinds of entertainment:
• color-ups and paint-ups
• mixture with other genres, like Among Us
• going to a doctor for healing and recovery
• finding eggs (like on Easter) or hidden stars (like a brain puzzle)
• puzzles and jigsaws
• doing daily chores and activities, inherent to the original show & other pieces.
There are also video games designed for online and offline gameplay, released for PCs, Nintendo, PlayStation & Xbox. The first-ever game about this character was released in 2008 and the industry of online and offline free and paid games with her involvement continues to grow up to this day.
Or course there is a lot of merch branded with Peppa. It is even hard to imagine an item, which could not be branded with her image (as well as with images of characters of her universe). That's due to her popularity, today, it is possible to find her snorting face on pens, hats, glasses, mirrors, backpacks, clothes, plates, restaurants, bottles, toys, mugs, notebooks, shoes, cakes… The list goes on, as really any item of merch, product, or building can be branded with the character, which people like. And yes — we did mention restaurants on the list because there are branded eateries, where people see images of her on the walls, plates, facades, napkins, menus & other pieces. That's especially true for China and Japan — but these two countries are known to have an obsession with pieces of pop culture that they like, so there are many other characters from Western and domestic pop culture, which they use as brands to put them on buildings and merch as well.
What you should know about Peppa
Despite the general positivity of the show, Peppa herself is a combination of both positive and negative traits & the latter sometimes prevail. This gives an impetus for the development of episodes and the series in general. Also, because of her controversial character, children may form their own critical thinking about Peppa and her behavior in many situations. To name some of her negative traits:
• she's a huge brat
• she nearly never learns from her mistakes and misdemeanors
• she mostly acts nicely only to her family and closest friends but it is nearly a rule that she treats others rude, sometimes, even for no reason (that would include her younger brother). Sometimes, though, she treats bad and even cruel her own family and other closest people, especially when she fat-shames her obese father
• as an older sister, she often tries to evade playing with her younger brother, especially when she wants to spend time with her peers (but that is an often case with all siblings in the world)
• she doesn't know how to lose properly, so when she loses in some game or life situation (which happens once in a while), she starts whining and complaining, often telling the others that they were cheating (which is almost never the case)
• she pretty often gets angry even for the slightest reasons, which might even be not that obvious to viewers. That's bad because it demonstrates the impulsiveness of a character to children, who might copy it, frustrating their parents.
Along with the negative traits of her character, there is obviously a list of positive ones, which we cover below:
• she is generally in the good mood throughout the show (given there are no reasons for irritation), which is an example of a positive life attitude, which people should have in their lives, after all, to live in peace
• she is showing steady traits of her biological species (like jumping in the mud), which shows that if you like something in your life and this does not make other people unhappy or damage anything, then you should stick with it
• she is drawn nicely and talks nicely most of the time
• when she is shown how not to do, she tries to stick with the new — better and improved — behavioral pattern, which does show the signs of the character's improvement in a particular episode (but that pretty much does not make her evolve in the series).
In a nutshell, Peppa is a positive character with many human traits. The show is aimed at teaching children new things in a good way, without much narration and boredom. You will highly enjoy playing with her on our server where she is featured in online games that are playable for free. The list of games is periodically replenished, so come back more often to check for updates. And have a great time playing Peppa Pig!