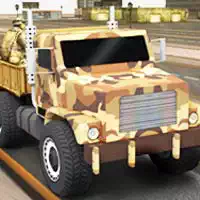 What are Army games?
Anything that involves separate or organized army officers, the army itself or the nation's actions with the main emphasis on army development to fight against someone is called Army games. Why are ones so popular? Well, because of several levels of planning required to achieve success playing. That is why the most part of them are strategies. It may not be the case with free online army games as one can play different subgenres: runners, shooters, other arcades.
However, militaristic topic gains more power in the gaming world – you simply read the statistics, which reveals what types of games are popular recently and always. War, soldiers, the military will occupy the top places. Maybe this is because of the human essence? We always want to kill someone or to mutilate those who disagree with us, sees the things we don't and thinks differently. That is why many people in the regular life think in categories of military planning, not a civil one – because army long-distance planning turns out to be more efficient than civil. For instance, selecting between a new building for the development of some ability and having three more tanks to crush an enemy most of us will always pick the second option.

Features of online Army games
- the need to plan on multiple levels, think more intense and ponder about the best option to choose
- a possibility to play and fight with one or several enemies in the military development online free games where a player builds a whole army or ability to run one soldier in the first-face or third-face game.

What we offer
Strike Force Heroes (implemented in several parts) is a nice floor jumper, while Mad Day 2 will only plunge player into the linear plot with numerous endless killing sequence. Metal Animal is about a cute fluffy bear who kills from a bazooka, and in a Sand Worm you will eat people, jumping on them suddenly from the ground (obviously, following the idea of the film 'Tremors').