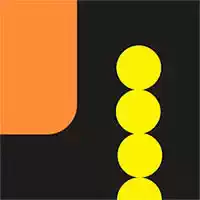 For the many years of our personal experience, we have learned many things, among which is the fact that avoiding obstacles is a key part of many games. In the free avoid games, this feature has become central for the entire process. Here, it is explicitly stated that avoiding is something that allows you to progress through levels or make any other successes defined by the gaming designers.

Generally, in the avoid online games, one has to avoid being killed, deprived of a part of health, cut, fallen, captured, spotted, drowned, burned, encountered by surprise, or anything like that, which leads to discontinuation of the level or the entire game (if a game consists only of 1 level).

When there is a need to get from point A to point B, a protagonist of freely playable avoid games shall face various dangers, all aimed to kill it. When doing some process, which is different from A-B procession, a gamer could be appointed to follow some standards, stepping away from which would be considered a loss. An example: cutting a hair of a girl might require a specific length and then the usage of a particular color to paint it, and then a hairstyle to make. If you fail to do at least one of these, the game may unsuccessfully end. But doing everything properly would mean you win the game.

If you're a lover of racing, try to play 'Cafon Street Racing', 'Moto Race: Loko Traffic', or 'Extreme Offroad Cars 2'. For zombie hunting and killing, opt for 'Zombie Farsh', 'Zombie Drive Game', or 'Angry Cat Run — Zombies Alley'. For love adventures, basically, try any Super Mario game (because the protagonist is running for the princess's love). For classic evading, try the game 'House of Hazards', where everything is constantly trying to kill you.