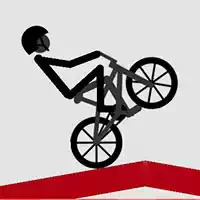 Who doesn't love a bike game?

You can do a lot of fun stuff with your bike while playing online for free:
- driving at enormous speeds — insane dude!
- jumping over high obstacles in the circuit or straightforward tracks
- jumping over volcanoes with 'Volcano Ride' — and that's not all you jump over in this game
- challenge physics while riding on amazing uphill angles very close to 90°
- enjoy yourself riding in a forest or other ambiances like space, cities, urban territory, cliffs, highways
- feel just like Spiderman (in 'Spiderman Biker')
- run through dirt trying not to get stuck there forever — yeah!
- challenge your destiny and competitors on professional sport tracks
- fight 100's of zombies
- be the world's bravest daredevil!

The question is — are you up for it?

NAJOX.com wishes you the best of luck on the track!