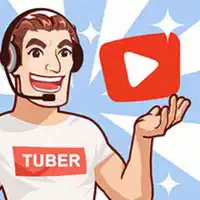 What are Business games?
Business is everything in the modern fast-paced world. Those people who don't do business, make money in some other way – work for someone who makes business. There is a subgenre of online free games on our site that is named 'Tycoon games'. They are also business ones but their main difference is that they are only intended to make a player a tycoon. It means that the global goal is large-scaled and ends, as a rule, with either goal: owning a hugest empire or a death of a tycoon player in the game (if there is the case).
Business online free games, however, can be smaller than that. For instance, a player makes money on dog races. Or opens hair-grooming salons. Or a restaurant. However, the gaming mechanics is far not always allows running a big empire looking at it from above. In small-scale business games, a player can be limited to a daily routine that prevents him or her to rise above the level of a small- or medium-level businessperson.

Features of free online Business games
- earning money is of the most importance – but the level of such earning not always allows rising to the level of a tycoon or at least a mogul
- daily routine is what a player has to do with. For instance, serving clients of the restaurant, airport, beauty salon, animal shelter, horse ranch and so on
- the global goal can be based on passing missions (like to do something within some time) or endless – to develop as much as possible without some contoured end aim.

Fun with online free Business games
'Tiny Town' is destined for one: the development of your city that you run as a mighty god towards the city dwellers. You build up the buildings, farms, distribute resources, and make people happy and wealthy.
'Resort Empire' is to build as many resorts as possible, turning them into networking empire. Start from one and evolve to grow up – just like in the real life although, in the game, you already have something built and running to start with (in the real life, you must collect the starting capital first).