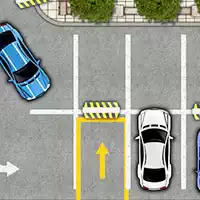 Driving in real life and games requires such soft and hard skills as steering, changing speeds, speed limit monitoring, accurate turning, parallel and valet parking, driving safely, and sticking with the rules of road traffic — to name a few, only the most important ones.

Car parking free online games teach you one of those essential things — parking of all types. Playing these games, you will be able to use various vehicles, including riding and floating ones. Floating are boats and passenger cars tuned to float. Riding ones are passenger cars, racing cars, buses, trucks & special-purpose wheeled vehicles, from short and small to large and long.

As a part of parking, you will also find out how to safely drive, not omitting the turns and stop points. In fact, in many car parking online games, you are collecting points or trying to avoid losing them by doing things as correctly as possible. Some games have levels with time limitations (which means that if you do not ride and park correctly within the given time, you don't pass the level and shall start it over). Some others might give a limited number of attempts to play the game. You will also be doing that with passengers inside or without them.

Additional actions, which are possible in car parking free games are washing a car, following the traffic lights, racing a track, or sticking with the speed limit. The most important feature of all car parking free online games is trying not to bump on anything to avoid car damage or damage to the premises.

The category is being periodically replenished with new pieces of games. We try to do it every other day or weekly at least. Start playing and having tremendous fun along with learning how to ride and park.