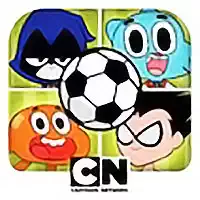 A Cartoon Network (CN) is a company, which operates in over 90 countries around the globe. It started in 1992 and has been growing ever since, catering today to several hundred million viewers worldwide (only in the US, it has over 92 million viewers).

Since the CN is owned by Warner Bros., one of the super giants of TV, film, and media entertainment, no wonder it has hundreds of cartoon characters under its umbrella. They have about 100 shows running and include (but are not limited to) such as Adventure Time, Steven's Universe, Gumball, Teen Titans, Bugs Bunny, Scooby Doo, Sonic, Pokemon, Transformers, Shawn the Sheep, Ninja Go, Tom & Jerry, Dexter's Laboratory, I Am Weasel, Power of Girls, Courage the Cowardly Dog, Juniper Lee, Ben 10, Garfield, George of the Jungle, X-Men Evolution, Batman, Green Lantern, Star Wars Clone Wars, Looney Tunes, and Annoying Orange.

Some of these shows are lasting. Others could only make it through season 1 (2 or 3). Still, the CN as a constellation of companies employs tens of thousands of people, who work daily and nightly to design, film, and deliver new shows to their audiences.

So, it's absolutely logical to see in Cartoon Network free online games the named and other characters. We're sure that once you open the catalog of Cartoon Network online games to play for free, you will easily find the names of other characters, which we did not mention on the list above. That's a kind of playful assignment for you to find those absent and write in the comments.

The types of games include jigsaws, runners, painters, food makers, racing, visiting a doctor, shooting the balls, bike racing, makeup, and makeover… It is rather hard to name a distinctive kind of online Cartoon Network games, which aren't present in this fun catalog.