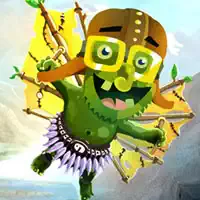 What are Crash games?
Crash and smash everyone and everything – this is the short characteristic of such online free games. The ambiance of them may be different but the essence always boils down to one thing: there is some track you pass through and crash obstacles and enemies/people to make your way. Doing it, you earn bonuses to buy upgrades to improve your vehicle or change it. Also, there are online free games, playing which you can run through multiple levels or to move through the same level to reach as far as it is possible (hitting new records in length). In the second option, you must make necessary upgrades in order to move farther and farther.

Features of online Crash games
- you can crash endless amount of items or people, who can be just ordinary dwellers not knowing about your sudden game rampage or enemies, whom you must kill to pass the level
- crashing something, you can gain bonuses or features like power-ups or more life
- the same, crashing something, you may waste your life and eventually end with the need to make repairs, which will take the money you earn during the level – this makes the gameplay balanced and close to the real life
- no need to planning, no need to use your brains while playing – pure fun and finger movements only.

Fun with online Crash games
You can feel as a police officer rushing against law violators in 'Police vs Thief: Hot Pursuit Game', or you can be a fun bird in 'Angry Birds Car Revenge', the same as you can feel the extreme racing speed in 'Highway Rider Extreme'. These and much more games lead to ultimate fun for lovers of online free games.