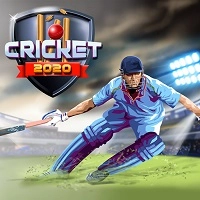 What are Cricket games?
Cricket is a game that requires a bat and a ball. It has medium-complication rules and it is one of the least played games in the world (considering only the officially recognized games, not some exotic ones).
It originated in England in medieval ages as a game of poor-class boys who had pretty much nothing to play with so they've invented a flat bat to hit a ball with. Although cricket has official requirements to a ball, anything can play its role when you are a poor fellow.
It's funny that now cricket is mostly played in former British colonies and nowhere else (even in Britain itself, it has stopped being widely popular today being replaced by other kinds of entertainment).
As for online free games, it is represented currently by several dozen pieces and they all are similar amongst each other. It's a fun you can play not only with humans but also with zombies – attacking their bodies and heads with a ball that you hit with your cricket bat. Maybe, it is one of the funniest cricket games one can play online.

Features of free online Cricket games
- hit the ball right to make it go to where needed – basically, you do the same thing what you supposed to in usual cricket
- eye precision and some speed of reaction are generally good stuff but not of the highest importance
- getting bored fast.