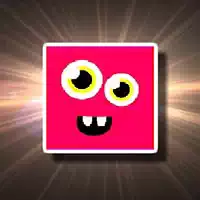 It's hard to imagine other geometrical shapes as perfect as a cube (square), a ball (circumference), and an equilateral triangle (three-dimensional or flat). These three are highly pleasing to the eye because of their perfection. Many mathematicians and regular people admire these and it is nothing surprising that these all have become millennia ago an inherent part of human life in every area. For instance, we use round wheels, square tables, and triangular camera stands.

Eventually, on our square-shaped mobile phones and laptops, people can open freely playable cube games to enjoy their mathematical and geometrical perfection and a wonderful gaming process, which is composed of many gaming conditions and ambiances. Here in the catalog of free cube games, people will find such options:
• A flipping cube that progresses through the way paved with sharp spikes ('Flip Hero' or 'Cube Frenzy')
• Minecraft-like builders ('WorldCraft: 3D Build & Craft')
• A surfing cube, which adds or deducts cubical blocks during the surfing process ('Cube Surfer')
• Making sure that a cube fits the gates of various geometries ('Cube Shift' or 'The Walls')
• Saving the square from falling or incorrect falling
• Candy Rush types of cube online games, where candies are shaped as cubes
• Tetris
• Survival ('Garden Survive', where the design is based on cubes)
• Ping-pong and other hit-the-ball types of games, which are stylized to fit the cubical or square shape
• Puzzles, where the cube is the main geometry of the gaming world.

We're sure that you will be thrilled to play online cube games of our catalog and come back for more every day or every other day because it is with this periodicity, we release new pieces of entertainment to our gaming world.