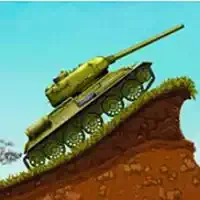 What are Defense games?
This is the type of online free games in which a player has to defence some object or self. This object can be a tower ('Minecraft Tower Defense 2'), a city ('Monster Town Defence'), grove ('Keeper Of The Grove'), backyard ('Phineas and Ferb Backyard Defence'), or any other your territory from invaders. Of course, there will be zombies (like in 'Elite Squad') and even ants (like in 'Ants Warriors').
The main goal is to conduct the defence of the entrusted object upgrading for that if necessary and building new warrior units for the main purpose. The levels are, as a rule, have the same mechanics – you have to destroy your enemy using the available resources. If you succeed to withstand the attacking enemy – the level is completed. If you don't – well, the level either restarts or the game restarts. The first option (restarting the level) is a feature of well-built and developed online free games that will take hours (and days) of your time. The second option (restarting from the beginning) is a feature of ones that were designed to deduct only minutes from your life.

Features of free online Defense games
- as simple as it can be – you make the defence of your object. If you succeed – you are welcomed to the next level. If you don't – the restart is awaiting for you for as many times as you shall take to succeed
- there are always enemies (or attacking squads) you have to kill – based on how many, you earn intra-game money to develop.