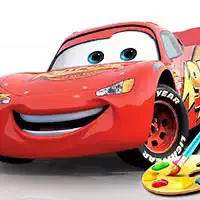 The Walt Disney Company is broadly known as Disney. It is the world's largest entertainment company, which is present in all areas of show business. We all know its astounding amusement parks all over the world, as well as we adore its cartoons, films, animated movies, read comic books, play video games (including the Disney free online games), buy its merch, watch TV shows & TV series. It employs over 190,000 people globally & generates over 67 billion dollars in annual revenue (while the net income that's distributed amongst its shareholders is a staggering 2 billion annually).

Thanks to Disney, hundreds of actors have become famous, including Hilary Duff, Ryan Gosling, Britney Spears, Miley Cyrus, Anne Hathaway, Zak Efron, Christina Aguilera, Justin Timberlake, Zendaya, Kristen Stewart, Vanessa Hudgens, Hayden Panettiere, Lindsay Lohan, Jonas Brothers, Selena Gomez, Katherine Heigl, Jason Priestley, Demi Lovato & Jennie Garth.

In addition to revenues, people & the business, Disney is simply the company that makes our hearts melt. It made some of the most beloved cartoons & introduced a lot of princesses & princes to the world of showbiz (which today are known as Disney princesses & Disney princes). Many more characters & heroes were added to its universe (including the Disney online free games) thanks to the acquisition of other companies, which have made a huge mark in history, including Pixar & Lucasfilm. So, it is highly unlikely that a child in any part of the world would not be familiar with at least one Disney character, which count hundreds (if not a thousand): Mickey Mouse, Cinderella, Maleficent, Elsa & Anna, Aladdin, Snow White, Dumbo, Lightning McQueen, Goofy, Jasmine… The list is super long but we don't want to waste your time by simply naming those characters. Instead, simply start playing Disney online free games in this catalog & having huge fun!