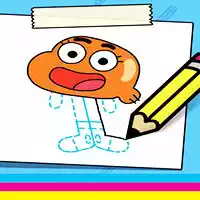 Drawing is one of the most frequent options of creativity that people show. It is not hard to start: just take a pen, pencil, marker, or whatever that is able to draw, plus something to draw on: a piece of paper, a wall, wallpaper, or asphalt… Even if you don't know anything about drawing, you are capable of doing it physically, so starting is nothing scary. And the more you draw, the more expert you become in this. Typically, it takes around 5-8 years of daily practice to improve in this craft and start making something awesomely great from scratch. If you have an inborn gift for drawing, becoming an expert takes significantly smaller time — from months to a few years.

Yet, we understand that not too many people on the planet have the desire, perseverance, and time to spend that many years learning how to draw. And for that reason, we've created the catalog of freely playable draw games, where you can express your creativity through nothing but mouse clicks. Some games might require using a keyboard but they are rather seldom.

After opening the page with draw online games, you can:
• color up the pics with defined or random colors; the items you will be coloring widely vary: dresses, still life, walls, characters, faces, skin, fan art, etc.
• compose puzzles and jigsaws
• draw something from scratch, including characters in whole, their apparel, and ambiance (using pixel art or another form of graphics)
• play match games and progress through levels, where protagonists or their surroundings are made in hand drawing or otherwise minimalistic style (an example of that is the draw online game called 'Gate Runner')
• make tattoos on the skin of people, animals, or on other carrying surfaces
• connect dots following their numbers
• and engage in a lot of other varieties of drawing games.