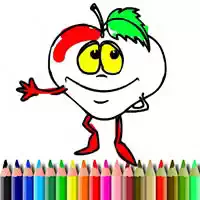 Drawing is one of the types of intellectual activity, which is capable of expressing the most creativity in people. Drawing and painting are types of art, on par with music, sculpturing, and architecture, where people can feel the freest, expressing a lot of feelings and thoughts they have in their minds and hearts, intertwining their desires with the outcome of their oeuvre, creating something so unique that words might be sometimes not enough to describe it.

That's why we have accumulated here a lot of drawing online games so everyone can reveal their creativity & fantasies, spending their free time in a nice and friendly manner. A gamer of drawing free online games will find here their favorite characters and heroes (from films, cartoons, other games, comic books, other pieces of pop culture, history, and even religion): Santa Claus, robots, Tom & Jerry, Hello Kitty, paper.io, dinosaurs, Minecraft, Squid Game, Sonic, Dora the Explorer, princesses, SpongeBob SquarePants & Patrick Star, Batman, soccer, Gumball, Subway Surfer, Stickman, Darth Vader, and others. There are also many new characters, which were created by their designers specifically for the category of drawing online free games.

The approaches to coloring and drawing are different. One could tap and swipe with a finger so as to fill the colors or make a line. A simple tapping to fill in with color the entire sector is also the case. That may be a free selection of colors or picking them by numbers so as to fit the intended coloring texture that the game designers have come up with. Also, choosing multiple drawing instruments is allowed widely: brushes, pencils, pens, or marker pens.

The purpose of drawing in these online games to play for free can also be different: coloring up as the final goal; drawing a line to use it as flooring where some objects would move, or creating new objects, which would be a part of the gaming ambiance.