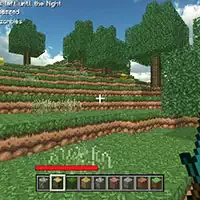 When you play online find games, the idea is to find something hidden from direct sight:
• objects on a static gaming field or a dynamic one (the second differs from the first with the fact that not only you shall point and click on the found object but maybe move something or clear up some area to see the required objects). Examples of such a type of games in our Internet catalog are 'Spot The Difference: Animals' and 'Insects Photo Differences'
• finding an odd object, which does not belong to the row of objects. An example: 'Find The Odd 2'
• detect something connected to money — differences, oddities, features, etc. To explore that, please play 'Money Detector: Polish Zloty'
• combine words from letters or calculate the numbers from the digits. An example: 'Word Search Countries'
• searching for treasures, which is naturally connected to adventures and super fun pastime. That can be explored with the freely playable find game called 'Find The Treasure'.

All such find online games are about the highest level of attentiveness, especially when the searches are made not in static but in moving terrain or background. Depending on how attentive you are, you can opt for different detailing of levels, progressing from large-pixel to very fine-drawn images. An example of the first is the game 'Cartoons Five Diffs'. The example of the second is 'Pirates Hidden Objects', where pictures are so precisely detailed that it sometimes feels like it is a snap of a photo camera, not a drawing.

The most important skill that you train when playing these games is attentiveness. But also persistence in finding objects and patience to spend enough time to find all the objects or discrepancies among the pictures.