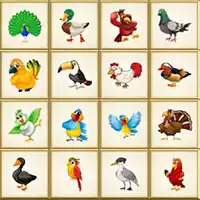 The free Hiddenobjects games are about giving pleasant tension to your brain. In these games, a player should find the hidden objects on the gaming field, which requires not only an increased level of attention but also perseverance in finding and detecting them.

There are several usual realizations of Hiddenobjects online games:
• finding an object that is hidden somewhere in a static picture
• finding the differences between two or more static pictures, marking them with a finger tap or a mouse click (sometimes, that also implies the need to show, which picture is different from the others or superfluous)
• moving across the terrain or track to find the objects inside the level. That can be stars that should be collected or, vice versa, things to avoid.

The practical implementation of games varies. For instance, in the online Hiddenobjects game to play for free called 'Hidden Objects Easter', the theme is Easter and thus, it is about finding everything connected to that holiday. Usually, Easter eggs and bunnies. The game 'Valentine's Day Hidden Hearts' is imbued with love and kisses in the best traditions of this fabulous holiday, which is a symbol of everyone who's in love with someone. You can feel like a true pirate in the game 'Pirates Hidden Objects' and spend many wonderful moments while playing 'Underwater Hidden Numbers' because you will see the fabulous and rich bottom of the shallow sea, where corals and various fishes live.

Although such games are not usually about some recognizable characters of pop culture, still, there are a few, which can immediately draw your attention, for instance, Talking Tom, Minecraft, or Squid Game. The biggest part is about topics loved by masses of people: holidays, vacations, going on a picnic, visiting a forest, exploring the haunted house, etc.