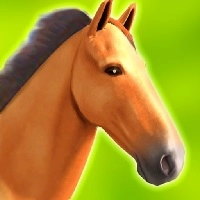 The first-ever historically-proven interactions with horses started to appear around 30 thousand years ago but these animals were not a part of human society yet — they were prey for meat. Scientists believe that horses were domesticated around 3.5-6 thousand years ago on lands of modern-day Kazakhstan (Akmola province) and Ukraine (primarily, in the steppes and Crimea). They quite fast become widespread around the globe. So today, a horseman is a picture instilled in many countries' history and traditions. Later on, after the domestication happened, the horses started to be exploited as a means of transportation, a working force in agriculture, and in warfare.

The wild horses were not very well suitable for riding on their backs and so the people after domestication have been changing that, creating more suitable breeds. Over the course of millennia, the wild horses have changed to more modern breeds, which became more powerful to pull ploughs and shaped a bit differently to allow people to ride on their backs. Also, many mundane and fictitious stories appeared connected to horses, which gave them unusual powers, abilities, and even appearance. Thus, mystical stories about centaurs, unicorns, and flying horses (hippogriffs) appeared, which today are a part of the cultural heritage of the world and broadly used in themes of many horse online games, including those, which we have on our website.

In the online horse games to play for free, you can meet unicorns ('Unicorn For Girls Dress Up' or 'Pet Salon Go' games, for instance), ponies (which are small 'child-size' horses — you can meet those in a game 'My Cute Pony', amongst many), very fast horses ('Derby Racing' game), and others. We highly encourage you to play horse online games because they give you a better understanding of these lively and cute animals, which are considered pets by some people today.