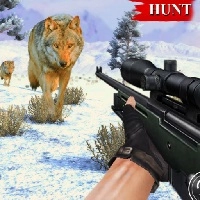 What are Hunting games?
If you are a hunter who waits for the season opened to hunt on a moose, deer, geese, or something bigger – this genre of online free games is definitely a must-play for you. The genre is represented by the games in which you have to shoot various wildfowl and animals. However, this is only some facet of the vastness of the genre. In it, you are also a hunter on anything – or anyone – else: zombies, people, cheese (and you are a mouse), candies, polar bears, pirates, some anime heroes with unpronounceable names (like Kuceng or Cotse), underwater creatures and so on.
What is hunting in the first place? It is basically being after something or someone with or without the strategy – to kill or to catch it. It is hard to limelight some specific subgenre in the hunting games online, as they are many, so everyone has to select his/her beloved game trying over and over. However, this is another advantage – an opportunity to play many games before selecting, which one you love the most (or maybe even more than several). In the world of cartoons, hunting process is greatly represented by 'Tom and Jerry' – someone is always chasing some another to catch (bird, mouse, cat, dog…). In online free games, the process is much faster and easier but the element of chasing some(thing or one) still may be onboard.

Features of free online Hunting games
- it is advantageous to play hunting games as they give a feeling that you are a winner – as it is you who hunt someone down, not vice versa
- different main heroes, various objects of hunting allows a player to select the game he or she loves. It is a nice chance to try many games to understand which's yours.