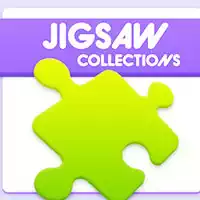 Information on Jigsaw puzzles
Do you know the film 'Jigsaw'? As we think, it has a really successful name – as, in addition to the main meaning (a puzzle), it has the additional meaning that is bulged out in the film making it a horror – a saw that cuts. As the film demonstrates two versions of the meaning at the same time, this makes this ambiguous name largely popularized and so that now anything that mentions Jigsaw automatically evokes this film in the head.
However, the gaming world is not that bloodthirsty in this genre as the film is and offers pretty cute stuff (aside from pure collecting a picture):
• gathering puzzles made of pieces of some picture (ranging from a couple of pieces to hundreds)
• solving mechanical puzzles – made of moving objects in which you have to do something to play – building the track for a falling ball from available pieces, place them in order to prevent them making obstacles for each other or akin
• placing dominos is order to make them fall beautifully and so on.

Free online Jigsaw puzzles and their traits
As 99% of these are about collecting a puzzle, a few things only will vary:
• a picture of the puzzle's face
• the mechanics in the specific game (placement, rotation, aligning and so on)
• a number of pieces
• time imitations if they exist.

Jigsaw puzzle games – what we offer
'Angry Birds Jigsaw' and 'Pikachu Jigsaw' are classical online free games of this genre that will be loved by kids.