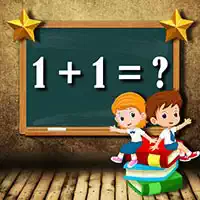 Do you know at least one person who does not love puzzles? We surely don't! If you know that dude, boy or girl, tell us in the comments (with their contact data so we know how to reach them) and we'll try to persuade that person that puzzles are great. Especially the free Kidspuzzles games that we have on our website.

We do love to play the Kidspuzzles online games ourselves when we have a spare minute. In the gameplay, it is possible to provide several things at the same time:
1) Discover the puzzle's riddle by getting to its heart.
2) Free your mind from the problems and unnecessary issues of the days.
3) Spend time otherwise compared to your ordinary leisure options (of course, if you don't spend your entire time with online Kidspuzzles games, playing them).

The options of puzzles that are met by you in our website's offer include (but are not limited to):
• painting and coloring pictures
• collecting jigsaws
• finding the differences amongst the pictures (two or more on the gaming field)
• excluding a particular object that's superfluous in a certain case because of some of its characteristics
• progressing through the levels, during which you have to unriddle riddles (and find hidden objects, if any)
• showing your math skills
• doing makeup, makeover, dress-up, and decoration of people, animals, pets, and other creatures
• decorating houses, events, or anything similar
• defining, which card fits a particular word or object
• comparing and detecting something.

Such games require gamers to be attentive, perseverant, and willing to crack another mystery or an assigned task. Without your personal desire, the result will not be reached. If you find some games too hard for you, call your parents or friends to crack the task together.