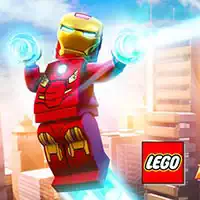 Lego toys are fiercely popular toys around the world. Their makes, design, and idea are a part of modern pop culture, which includes not just hundreds of offline and online Lego games for free but also films, cartoons, TV series, theme parks, board games, magazines, books, comic books, clothing, and, surely, Lego blocks, as the main driving force of the company.

The Lego Group (the official name of the company that manufactures these toys), was founded in 1932 in Denmark (not in the US or the UK, as many people believe) and started manufacturing wooden toys at first. Then, it shifted to plastic in 1947. The modern design of Lego blocks was made in 1958. In 1963, they started to be manufactured from the modern-type plastic material, which was found the most suitable, safe, and reliable (acrylonitrile butadiene styrene). Another significant milestone of the company was in 1978 when the first mini figurines were presented. These are the main focus of the company today and they are the characters of many movies, TV series, shows, comic books, and Lego online games, surely. Today, this is a huge company; it employs over 24,000 people and had a net profit of 1.83 billion US dollars in 2021.

In our catalog of online Lego games to play for free, it is possible to find various instances, including those well-known Lego heroes, which you might have already seen in animated movies of the company: Batman, Superman, or Ironman. Some of them, like Star Wars, are known to you much longer since their popularity spans for decades (the first Star Wars movie was released in 1977, so in 2027, it will be the 50th anniversary).

As for the nature of our online Lego games for free, they are racers, fighting games, collecting jigsaws, color-ups, action, and development games.