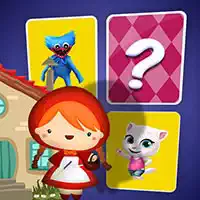 Memory (M.) is one of the most important functions of the brains of nearly all living creatures on our planet. It had been studied by science that M. is important for our everyday activities and affects our future actions. Without M., people would not be able to learn a language, make relationships, work, create, or develop as a person and as a unit of society. It also had been found that a very little number of living creatures on the planet do not have M. at all — these are mostly the simplest creatures, like bacteria, amoebas, or viruses. Most animals do have M. but they usually forget about many events in a matter of minutes. The only species with extremely developed M. on Earth is, certainly, humans. Our short-term M. spans for hours and long-term M. is with us throughout our entire life (to a bigger or worse extent, though).

We do forget things (a lot of things, actually!). It had been calculated by scientists that an average modern person processes around 74 Gb of various data per day (visual, audible, sensory, and informational). And up to 1% of that really stays in our mid-term or long-term M. at best (the biggest part of that eventually fades as we age) while only about 20% of that remains in our short-term M. But you can practice training your brains to grasp more information and data and put it into your long-term M. One of such possibilities is playing free memory games (along with reading, writing, doing active brainwork, and other methods).

In the catalog of freely playable memory games, you'll be engaged not only in practicing your brain skills but also will be having large fun with over a hundred pieces of entertainment. Here, you'll find such memory online games as matching shadows to pictures, excluding the superfluous pics, memorizing the positions of cards or objects, playing with numbers and letters, escaping from entrapments, etc.