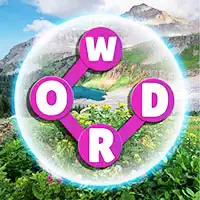 Freely playable mind games are created to deliver to gamers the possibility to use his or her mind to conquer the games and their levels by using the power of the mind. You can be victorious not only because it is required by the level prerequisites and conditions but specifically because you will have used your brain. Although the games in this section are primarily focused on the usage of your head, playing with beloved heroes hasn't been canceled by anybody. So you'll meet here such ones as Minecraft, Super Mario, Squid Game, Disney princesses, Minions, the gray-blue fat cat Chloe from the Secret Life of Pets, Angry Birds (although they look quite different from the originals in the 'Birds VS Blocks' free mind game), and others.

If you love animals, we recommend you to pick some of these online mind games for free: 'Learning Farm Animals Games For Kids', 'Factory', 'Magic Puzzle Jigsaw', or 'Stretch The Cat'. Lovers of cars and races could try these games: 'GTA Car Racing — Simulator Parking', 'Nascar Circuit', 'Mega Car Death Ramps 3D', 'Derby Destruction Simulator', 'Parking Meister', or 'Furious Road'.

Those peeps who prefer table or board games could try these ones: 'Mahjong Around The World Africa', 'Carrom 2 Player', 'Connect Glow Game Puzzle', 'Snake And Ladders Party', or 'Tic Tac Toe: Paper Note'. Admirers of intellectual puzzles and their kind of sort could try playing 'Pool 8 Puzzle', 'Gems', 'Puzzle Color', or 'Alchemist'.

We also have games to test your math skills (or instill new ones in you), teach you how to compose words from letters, shapes from blocks, clear the field from blocks or balls of the same color, and do a lot of other activities, with protagonists or without them.