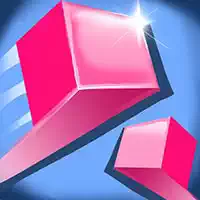 The Mouse Skill category of free online games is about how well you are able to operate with a mouse. Not the alive one, sure — a computer mouse! If you're going to play Mouse Skill online free games using a mobile phone, when there is no mouse but tapping, holding, swiping, and other actions with your fingers and touchscreen. But it works pretty much the same as it would with a mouse.

What is competitive about those games is that they very much require a player to be very keen, attentive, and focused on passing the levels. Even a slight mistake can lead to a bad result and end the level. Imagine you're running through a level on a very shaky, changing, or otherwise unstable ground — if you make an erroneous move or turn, do not tap the screen (or hit a mouse button) on time, you can fall off the track or run onto some obstacle on your way, which ends the level. So you shall be repeating doing it. That might sound exhausting but, eventually, it trains your skills that are very important in real life:
• speed of reaction
• ability to plan your actions swiftly
• moving a finger/mouse correctly and precisely
• perseverance toward completing levels.

Everything said above is exactly the case in the Mouse Skill online game to play for free "Line Color 3D", where one erroneous move leads to falling off the cliff of the level (a square is progressing through a thin and tricky track).

Not just that — the ability to make correct moves is also important in a ton of various games, like billiard (here it is represented by 'Doyu 8-Ball'), shooting hordes of zombies ('Shooting Combat Zombie Survival'), or hitting the bull's eye with an arrow you launch with a bow ('Mr. Bow').

One of the very complex yet super exciting Mouse Skill online free games is called 'Run Royale Knockout', where your task is to stay on the ground while also kicking off the level of all other participants. It requires attention, prompt speed of reaction, and persistence.