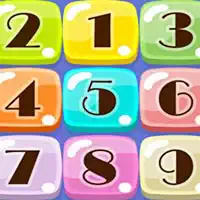 Many scientists say that numbers in particular and math in general are universal languages. Not only on our planet but also in the universe. Everything can be expressed in numbers, even the natural human language and music. Numbers made it possible to launch rockets, calculate atomic masses of elements, or pay your utility bills. Not a single day occurs without meeting numbers or using them: you ride on a bus to your work and the bus has the route number. You play with your children and use the N number of toys. You walk the street listening to music and you pass by numbered houses & there is the X number of songs on your playlist… That's not to mention that all computer chip-based devices all around us use numbers to work, processing billions of them per second.

But that's not just about something mundane and boring. Freely playable number games can deliver much fun! We have in our catalog circa 100 number online games, which are designed to be really fun and explore your knowledge in numbers (or even teach you something new):
• mathematical skills (adding, deducting, multiplying, and the rest of the operations)
• undergoing tests (mathematical, too)
• calling somebody by pressing numbers on a phone
• hitting the numbered blocks with a ball or another striking object(s) to crush them
• testing something, for instance, your IQ
• painting by numbers
• connecting lines by following numbers
• playing number-based games (Sudoku, merging, guessing, or mahjong), etc.

Spending time playing free number games is also about becoming smarter — as they will require math skills from you. You gonna show them to beat the game or to level-up in that game. So if you're good enough, you're up to passing every single game that's presented on this web page.