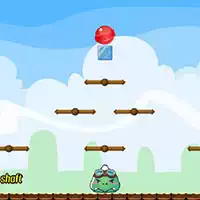 Games of the "Physics" category have the laws of physics on the basis of their organization. That's usually connected to:
• Finding proper trajectories and using them to throw objects, hit, pick, kick, shoot, burn, blast, and perform other similar actions, which are aimed at the interaction of one object with another (or their groups in various combinations) in such free physics games

• Paving the way for moving objects in some terrain, would it be 2D or 3D so they successfully complete a level or move simply long enough to set or beat some record time or score

• Exploring how some objects, animated or not, move. Just for the sake of exploring them per se because it might be interesting to watch. Imagine, for instance, a jaguar roaming amid the jungles — it might be hunting for prey but the creators of this online physics game have designed the jaguar more thoroughly than anything other to show as natural as possible movement of its joints, ligaments, bones, flesh, and skin

• The exploration of fine details of some objects. For instance, the movement of hairs on the animals' skin or the tree crowns under the gusts of wind. In the 'Aque Man Game Simulator' free game of physics to play online, as an example, you shall control a man swimming and walking in the depth of water to perform various assignments. You will see the details of his movements, and how he interacts with the surrounding water, objects, and fish. Parts of that ambiance are the air bubbles, which are emanated from the guy and it is interesting to watch as they go up.

Since a lot of physics games to play for free belong to more than just one category of games, you can see in this category heroes, which are tagged with another popular category. They would include Among Us, Minecraft, politicians (Donald Trump is one of the most famous), Stickman, Snail Bob, and others.
Most of such games aren't about fabulous graphics so you can simply focus on the goal of levels.