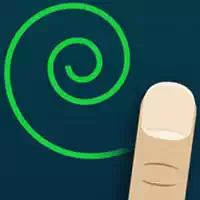 The online preschool games to play are designed for kids of 2-6 years of age. Classical preschool age is considered as the period between 3 and 5 but a specific child can be already developed enough to play free preschool games and visit a real-life school already in 2, the same as it can be not developed enough to go to school in 6. So we've included these age varieties into consideration when we were planning, what games should be included in this category.

The biggest part of preschool online games represents ones, where a user has to:
• paint, choosing correct or random colors to make a picture ('BTS Monkey Coloring' or 'Easy Kids Coloring Ben 10')
• compose jigsaws of a small number of pieces ('Daily America Jigsaw' or 'Cute Girl Jigsaw Puzzle')
• find the differences between static pictures ('KinderGarten Spot The Differences' or 'Cartoon Farm Spot The Differences')
• memorize the pics to show which is where ('Cute Birds Memory' or 'Kids Memory With Birds')
• make something ('Build An Island' or 'Dr Panda School')
• do makeup ('Baby Hazel Makeover')
• find the letter shapes or interact with letters otherwise ('Letter Shapes' or 'Letter Tracing For Kids')
• dragging and dropping items ('Drag and Drop Clothing')
• or doing elementary arithmetic actions ('Elementary Arithmetic Game').

Playing the preschool online games helps develop a few skills: operating with a mouse or finger while tapping and swiping, attentiveness, creativity, and the ability to sit in one place for a longer time, which is necessary to complete the level of this or that game. So these games are helpers for parents, who already take their kids to some preschool facility.