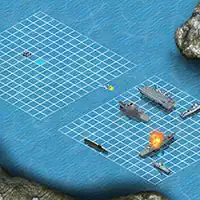 What do you imagine when someone says a "ship"? Is it any ships online game that you can play in our catalog? Or is it a picture of a sea ship, aircraft, or spaceship? If you pick anything of these four mentioned options, you're right in each case!

There was a time when the word 'ship' only referred to a sea vessel, which was drifting through the seas and oceans. When humankind's development and the general scientific idea made the devices that could fly, they started to be referred to as aircraft or airships. Purely because of the memory of people and their desire to stick with the notions that were known to them for millennia. And after the series of other advancements, which made those aircraft break out of the Earth's gravity and travel to space (they are commonly known as rockets), these devices also started to be called by people ships. Spaceships. Although they were already nothing similar to sea vessels with their distinctive boat shapes of hulls and sails that were designed to be filled with wind.

You can often meet in modern pop culture the notion of spaceships, which are able to propel themselves amid stars and even galaxies. There exist many comic books, cartoons, and films, which utilize this idea and even build amazing stories behind them (the most known one is 'Star Wars'). Unfortunately, humankind is not on that ladder of technological and scientific development. Yet. But there will be ones in the future (not so distant, as we believe). And today, there are many online ships games for free so you can adopt that idea and have fun in the process.

We have collected dozens of free ships games so you can explore all these types of ships and spend a great time playing them. So, what are you waiting for?