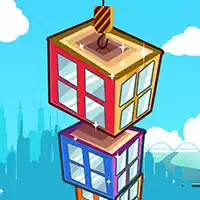 'The sky is the limit!' said Don Quixote in the eponymous book written by Miguel de Cervantes Saavedra. Although, there are some other claims about the origin of the phrase, which are attributed to a bunch of other people.

The phrase means that most of the things, doings, and actions are possible on Earth and you are only limited by the skies above us. In other words, dream big and do big things because you can (but you must believe first that you really can). Doing things like these requires knowledge and money but primarily, it takes courage and faith. Some inventions in life were only done because people didn't know it was impossible (like the electric bulb with an internal tinted cover). And modern humanity even went farther beyond the sky, reaching near space with thousands of satellites and spacecraft, as well as outer (interstellar) space with probes.

The freely playable sky games can also make you dream big and feel total freedom — just pick something to your liking to start the gaming process. We have many instances here, where a sky is an active or passive participant in the gaming ambiance. The active role by it is played in such online sky games for free like 'Air Strike', 'AirAttack Combat — Airplanes Shooter', 'Air Wars Action Shooting Game', 'FlyUFO.io', or 'Rocket Arena' because the aircraft of various kinds fly in the skies. A passive role is given to it when it is just a part of the background but there is nothing you can do to reach it or interact with it somehow (and it also does not interact itself, just gives you a nice picture of its appearance).

There is a bunch of different characters in our free sky games but there are only very few well-recognizable ones: Subway Surfer, zombies, SpongeBob, Huggy Wuggy, Among Us, aliens, My Little Pony, Teen Titans, or Baby Hazel.