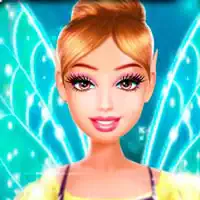 After a hard day, there's nothing more pleasurable than a hot bath with fragrant oils and a massage. Your favorite princesses and girls from the cartoons thought the same way and went to the spa to have a full recuperation from the stresses they have in their everyday lives. They'll need lots of time and attention to finally switch off, and your task will be to help them to calm their nerves.

Have fun and learn simultaneously
Free spa games combine lots of other game categories in one: they're the shower, makeup, nails and dressup games at the same time. Playing these you'll have tons of fun while cleaning, curing and planning the outlook for the girls, who went to the spa salon for your maintenance. Online spa games on our site will teach you some priceless pieces of advice about the health care. Look after your appearance just like our princesses do - learn something new from the games every day!

Relaxing day in the spa salon
Except for the ordinary procedures we've already mentioned, girls would spend time in a sauna, have different refreshing face masks, test new nails and makeup styles. They haven't had such treatment in a long time - there's nothing surprising in the fact that all of them need your care.

Choose the character you want to look after. This may be a Disney princess like Elsa, Moana or Ariel, or the girls from the cartoons and games like Ladybug, Frankie Stein or Tinker Bell. All of them want to look fascinating - do you think you can help our girls with that?

Next, follow the instructions in the game to make your ward relax and look beautiful again. Sometimes you would be shocked by the condition of the character's skin: they will have pimples, scratches, and blackheads, which you need to remove to make the girl look beautiful again. After the treatment apply the cosmetics - foundation, shadows, mascara and powder, and don't forget about the hairstyle! Do what the tips tell you to make your client leave the spa salon rested and looking great.