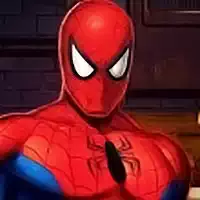 What are Spiderman games?
Spiderman is one of the superheroes that many regular people want to turn into. First of all, he can crawl buildings in a blink of an eye. Then, he jumps on insanely long distances using his super gluing substance he is spewing out of his hands. He is like a spider and very plastic in motions and almost non-killable – as all latest movies with his participation (and changing super young heroes depicting him) prove. Fourthly, he hangs out with a cool girl (also changing from film to film but always staying pretty and young). And, fifthly, he holds the aura of complete mystery about his personality like early Clark Kent (Superman, before he unearthed his person). He is a kind of superhero everyone wants to be also because he is always young – we all see as every superhero ages (X-Men's Wolverine is the brightest and saddest example), but not only Spiderman. In every film, online game, PC or Xbox game he is devilishly young. How come? There is no logical explanation but some fans consider that his genes can rejuvenate selves after he was genetically crossed with a spider. If so – we also want to become this hero – to leave ageing aside.

Features of online Spiderman games
- he is always a super good guy who wins thanks to his mega-agile and springy body that never ages
he has one and the same girl, whose appearance somehow changes through years. Oh, yeah – and she never ages too, although she hadn't been bitten by a spider
- when you play Spiderman online free games, you have to concentrate on speed of actions more than on everything else, as online games with him almost never require anything but the speed.