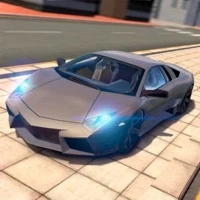 Why supercars are called like that? We think it is because of such several reasons:
• they are super fast
• they're super pretty or with an unusual appearance, which is way different from regular cars we see on the road every day
• they can accelerate much faster than regular cars (super acceleration)
• they're super expensive.

A supercar is a dream of many people (exactly because they are unapproachable for many because of their price). Even not the fanciest supercar would cost at least 5 times more than an everyday car. Yet, the fanciest and most expensive ones wind up well over a million dollars for a piece, which is something a person will not earn in 10 or 20 years even if he or she lives in a rich country like the US or Switzerland. And it would take anything between 50 and 1,000,000 years for a person living in the poorest countries to earn for such a car. Although these numbers are breathtaking, they are not exhilarating at all — we all understand that only the richest of us can actually own a supercar. And to become closer to them on an everyday basis, people adore playing online supercars games for free on our website.

We have various fancy cars in a variety of colors, which can drive, fly, and even sail. That's not a problem in a free supercars game to make your vehicle stand out from the crowd even more than it is in real life. Do you like it sailing? Bam — here you go, a sailing car. Because it is so easy to operate a supercar in a freely playable supercars game, regular life routine becomes more appeasing since you know that you can become a driver and owner of a supercar at any moment in a game. And — who knows — maybe, eventually, owning a supercar is not your real goal but something that's just fancy because it is a part of pop culture. So, try playing the super games with supercars on your own and find your appeasement.