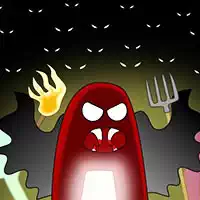 Vampires are the creatures of the night, frightening stories about which have roamed nearly all countries of the world since ancient times. Although the first mention of the word 'vampire' itself was relatively recent, in the 18th century, the first written stories about these creatures are dated back to 1130 AD. Word of mouth about them started even earlier.

The English word 'vampire' that officially appeared in 1732 derives from the German 'vampir', which copies the Serbian word 'vampir', which, in turn, derives from the Slovak 'upir'. The Slovaks seem themselves to have loaned the 'pir' part from the ancient Gheg language (a parent of modern Albanian), which means 'to drink'. But the Gheg language, eventually, loaned and transformed the Ukrainian word 'upyr', which was occasionally used by the people worshipping ancient pagan religion as early as in the 9th-11th centuries (that religion was widespread in the Kievan Rus' before Christianity).

These origins gave birth to various spelling and sounding options close to 'vampire' in many languages of the modern world.

Vampires are given a lot of abilities, including many extraordinary. In various sources, you can find information that vampires can turn into bats, rats, fog, dogs, and other creatures. They are believed to have outstanding physical powers, wonderful charm & charisma, and elegant manners. The most common belief is that they are immortal but have to drink blood once in a while to stay alive (otherwise, they decay). It is also believed that direct sunlight can burn them down (but not the reflected sunlight from the Moon), as well as a stick driven into their heart or if they are decapitated.

We have gathered here vampire free online games so you can enjoy this topic at your discretion. Play vampire online free games in our catalog already now and come back for more exciting and enthralling vampire games to play online in the future.