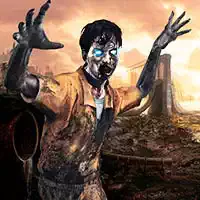 What are War games?
War is one of the most powerful words on Earth. In the real life, nobody wants to hear that war has started in his country or anywhere else in the world (unless he is not a crazy militarist). This often means devastations, broken lives and the crashed economy of entire nations, not speaking about killed people and millions of displaced citizens.
However, the war in the world of online free games is completely different! It is not only fun but allows people open up their minds and unveil their planning skills truly at 100% as such games combine several need-to-have abilities: planning, thinking, outweighing one things over the others distributing resources.
In addition, such online entertainment often has several heroes to choose from – and you can become anyone you've always wanted, like a tough guy with arm muscles more than his head or a really cool girl that fights no less great than her colleagues. Or choose between the nations, which you want to lead to victory.
War games are almost never first-person or third-person shooters. They are often strategies that need a lot of efforts to survive and become victorious in the end.

Features of online games of this genre
- thinking, planning, outweighing, distributing scarce resources, building cities, investing strategic vision into your development – everyone of these are more than just making war, killing your enemies
- it is often about the economy and war economy is even more fun that civil one though, it is true it is more bobtailed and lopped compared to possibilities of the civil development.

What we offer in War games online
Feel a mighty warrior with Warlords Epic Conflict, be a wit war leader in all parts of Strike Force Heroes, feel the rage of Battle Fury, become someone like legendary Merlin in Swords And Souls, or be a mega roughneck in Metal Animal.