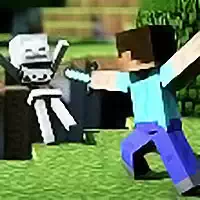 WebGL is a technology that was released in 2011 (version 1.0) and which updated version (2.0, currently used) appeared in 2017. It was designed for faster and better work of 2D and 3D graphics in web browsers. The principle of operation is somewhat similar to OpenGL, which is used in computers and other devices, not in web browsers, for rendering graphics. The main purpose of the development of this technology was to make games work better, faster, and require fewer hardware resources of a device. Today, it is capable of operating across all popular web browsers: Mozilla Firefox, Opera, Safari, and Google Chrome. It is also currently compatible with Internet Explorer but this browser is no longer popular and is not supported by Microsoft any longer. WebGL is also workable on mobile browsers.

Free WebGL games are in abundance in our catalog, which is constantly being replenished. There exist over 150 games on this page, which is already quite enough for nearly endless fun. If to imagine that you will be playing each of the presented freely playable WebGL games for 30 minutes on average (but it is usually longer), then it would take you 3.5 days of pure time in a row to try them all. During this time, you'll be enjoying smooth graphics, the abundance of flamboyant designs, and will not have to switch your device to a more powerful one to play any of these online WebGL games.

Get prepared to meet here games of fighting, racing, rescuing, shooting, unriddling, horror, building, designing, sports, games of skills, physics, speed of reaction, and many more other pieces. Great & seamless graphics available across these games is exactly thanks to the technology in the core. So visit this page every time you have a spare minute to have great fun.