Playing Draw In , the free game for children, is fun and tends to develop the eye . It is a game that stands out from many free online games with its idea. The idea is as follows: there is a silhouette of some object and by pressing and holding the mouse (or tapping and holding), a player has to guess the length of the correct circumference. To pass the levels (which are so many here), it is required to guess the line: • not longer than the entire circumference • not shorter than to the beginning of the red sector • falling from the beginning to the end of the Only red sector. Once the touch/click ends, the line starts to move and covers the silhouette with its length. At this time, we are sure, each player cares that the line is calculated correctly. As a result, if everything is correct, the object is discovered and you see, around which you just circled: • cake • airplane • cup of coffee • avocado • ball • house and much, much more. Being a free online game for kids, the little users of our site will practice their visual precision and learn to retry many times to reach the goal. This is useful in your future lives as the two most necessary skills: patience and persistence. Do you agree with us that this is important?
To controll Draw In game, use your keyboard and mouse if you play it on your Desktop. Or simply use your finger if you use your mobile phone or tablet.

Draw In is an online game, you need to be connected to the Internet in order to play it. Draw In is an HTML5 game, which means that all you need is a browser of any of your devices. 100% supported devices.
Game's category: Puzzle Games
Times Played: 7 598
Votes: 159
Game Rating: 77%
Age restriction: For All Ages
Game Tags:
Screenshot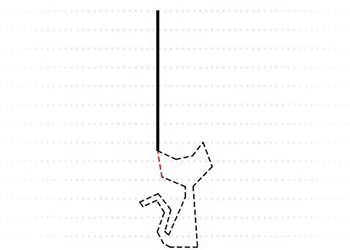 Play
Similar games:
Game Comments:
Who is better?
talking_tom
roblox