Ravensworth High School is a long online story about a new girl at school . If you are a girl who loves free games that are based on dialogue and decision making, this is the format for you. This online game is designed for you to click many times. As long as the game goes on, actually. Every little bit of your dialogue is slowly typed into the window below. If you want it to go faster (appear instantly), you have to click. Also, to close this dialog window and start the next one, you need to click again. Sometimes, there are questions and options given. You have to think, which one do you prefer better. Although there are no wrong choices, some will be added to or deducted from your stars/coins/hearts. Entering less means bad game process as it will make you an unloved character in this gaming universe. So, to make better progress and make new friends, you need to choose wisely, to make connections with people and make them happy with you. The game is designed to captivate you for days, as there are many lines you can explore thanks to your choices: • Find love • Make friends • Develop relationships within your family • Fight against students you don't like (they always will be, no matter). what – to make the process more interesting).
To controll Ravensworth High School game, use your keyboard and mouse if you play it on your Desktop. Or simply use your finger if you use your mobile phone or tablet.

Ravensworth High School is an online game, you need to be connected to the Internet in order to play it. Ravensworth High School is an HTML5 game, which means that all you need is a browser of any of your devices. 100% supported devices.
Game's category: Other Games
Times Played: 9 239
Votes: 296
Game Rating: 83%
Age restriction: For All Ages
Game Tags:
Screenshot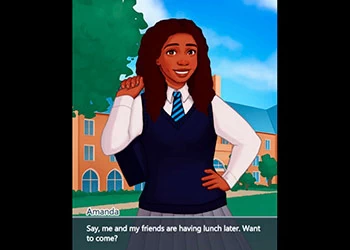 Play
Similar games:
Game Comments:
Who is better?
spongebob
plants_vs_zombies