We all knew agent 47 but agent 46 figure had been more popular in alter verse, more deadly, stronger and definitely more than a beast when it comes to taking on hordes of enemies
46 is a hit man and a clone . He gets his name from being the 46th clone created from the DNA of five different men, created to be perfect spies who could easily maintain peak physicality and intelligence for many years while being easily controlled by whoever his devotees were, usually a handler. . Keyboard Control:
Action: WASD/Arrows Move
Mouse Aim
Space/J Jump or Climb or Drift
LMB/Z Shoot
RMB/X Grenade or Descend
Mouse Wheel/Q/E Change Weapon
A Jump /Ascend/Drift\ nRight Trigger/Shoulder/X Fire
Left Trigger/Shoulder/Grenade B or Descent
Left/Right Change Weapon
Left Scroll Button Toggle Slow Motion Time
Y Enter/Exit

To controll Super Spy Agent 46 game, use your keyboard and mouse if you play it on your Desktop. Or simply use your finger if you use your mobile phone or tablet.

Super Spy Agent 46 is an online game, you need to be connected to the Internet in order to play it. Super Spy Agent 46 is an HTML5 game, which means that all you need is a browser of any of your devices. 100% supported devices.
Game's category: Action Games
Times Played: 11 075
Votes: 269
Game Rating: 91%
Age restriction: For All Ages
Game Tags:
Screenshot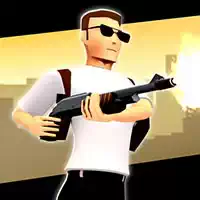 Play
Similar games: