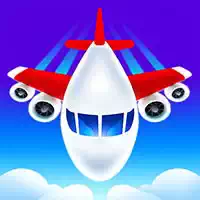 An airplane is one of three types of aircraft that exist in the world today (the others are rockets and helicopters). The planes have an immense variety. They can be:
• for passengers and for cargoes
• with propellers or turbines (jets)
• civil, army, special (for instance, rescuers, fire extinguishers, explorers, patrollers, surveyors, etc.), and multi-role
• variable by the length of the flight (for short, mid, and long distances)
• different by the weight
• varying by the body (hull): narrow-body or wide-body.

The plane was invented in 1903. Plane's variety has boomed ever since. The regular models that are designed to carry passengers cost around 100 million American dollars (the entire range varies depending on the model and equipment). The costliest models can cost hundreds of millions. Those warplanes that are usually designed for years or decades are estimated by the cost of projects, which are opened for that goal (that can be billions of dollars). The project to design supersonic passenger aircraft called Concorde had a cost of up to 2 billion dollars (but the tickets to their flights turned out too expensive for people and so these planes are now out of operation, sadly).

We have gathered in this category of freely playable airplane games dozens of pieces to as to entertain you immensely. You can become a pilot of a passenger plane or warplane. You can be an air traffic controller or a mogul who owns and develops an empire of many planes. The free airplane games are designed with some of the well-known characters, including SpongeBob, Stickman, and characters from Planes (a spinoff of Cars Pixar's movie). But most part of the online aircraft games to play does not have any recognizable heroes in their heart.