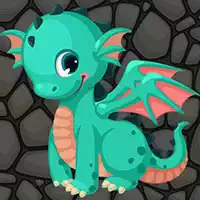 Dinosaurs are prehistoric creatures that are now extinct (all but birds). They first appeared on Earth around 240 million years ago, became the main predators on the planet around 200 million years ago, and became extinct after the large meteorite hit the Earth 66 million years ago. The meteorite's hit crater is found in the Gulf of Mexico's Yucatán Peninsula in the place called Chicxulub. It is believed that it killed not only dinosaurs but in general 75% of all living species existing before the impact. Today, only avian dinos remain alive (those flying ones, which evolved today in birds, the number of which species we calculated today over 10,000). The dinos are major protagonists in our online dino games for free.

Dinosaurs are a large and inseparable part of modern-day pop culture, which reveals itself in various free dino games, films, comic books, written and voiced stories, regular books, TV and radio shows, etc. Dinos in the 21st century are very popular and many fossil findings of the 19th, 20th, and 21st centuries reveal a lot about the history of Earth in the times when dinos roamed Earth. Our knowledge about them evolves. For instance, before the 1970s, it was widely believed that dinos were mainly cold-blooded creatures that moved slowly and that they were all big in mass. Today, however, it is commonly considered that most of their species were warm-blooded or had blood in between cold and warm and that their body masses varied largely, from as small dinos as 20 inches in length to super-large ones, 130 feet in length and nearly 60 feet tall, weighing more than 10 tonnes or around that. We have similarly varied creatures in our dino online games.

Some games in the catalog depict dinos as terrible monsters but another part shows them as cute creatures, painted in vivid colors. Also, in many games, you can paint them yourself, expressing your creativity.