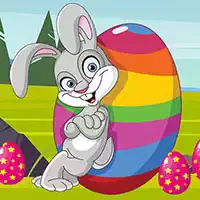 Easter is a religious holiday. But, despite that or thanks to that, it has become one of the most family-binding holidays in the year. No wonder that people have created many traditions, actions, and entertainments, which they perform on that holiday. If you thought that there are only two things to do on Easter — eating around a large table and hunting for hidden painted eggs — you're so outdated! It turns out that there are over 30 classic types of traditions that people actually do follow! (At least, some of them). We even wouldn't wonder if in 50 or 100 years from now, there will be articles on the Internet headed something like "450 classic Easter traditions…" Usually, the more traditions of anything are artificially invented, the more money the corporations want you to spend on purchases that you don't need and can't afford.

So, we list here only real, true, and genuine traditions of Easter, which make this holiday family-binding and fun — not less fun than spending time together with our online Easter games to play:
• dye eggs (you could use about 2 dozen types of natural dyes to avoid spending money for coloring at all)
• arrange the egg hunt
• make a table full of nice dishes
• give one another and eat hollow chocolate bunnies
• go to church.

The rest is up to you — whatever you want for fun and for joy should be included. Even if it is playing one of the freely playable Easter games. Here in the catalog, you can paint the eggs and faces of people and animals, do the egg hunt, color-up the pictures, try to catch a bunny or hop along with it, find differences in pictures, match the shadows or exclude the superfluous pictures, play the match-3 type of games or Tetris, have fun with such beloved characters as Dora the Explorer or Disney's princesses. Park a supercar, eventually! Experience joy and don't forget to participate in the activities of your family that is having indoor or outdoor fun — right after you finish playing this or that Easter online game.