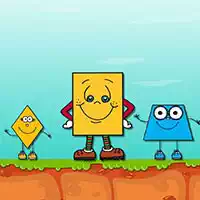 Although all online funny games to play for free are designed to make you amused by providing funny and fun gameplay, this category, more than others, is oriented toward making things funny.

First of all, the category is composed of funny online games that have funny creatures in their heart: Om Nom (which is the hero of the 'Cut The Rope' games), furry monsters, kittens, dogs, equestrian creatures from 'My Little Pony', bunnies, minions, 'Rick and Morty' characters, Teddy Bear, princesses, and so many others!

Another part of fun created by the category of these online funny games to play for free is made of shooting, kicking, and hitting the unlikable characters, like zombies, fighters, and bad people, who are trying to get you.
The types of fun are diverse, embracing everything a modern player of free funny games to play online might need: performing the actions within levels, which lead to its successful completion: roll, hit, kick, throw, turn, unriddle, dress up, makeover, shoot, slice…

For instance, in the 'Sushi Slicer' game, you'll have to make super adorable and fantastically cute sushi pieces. In the 'Join and Clash' funny game, it is necessary to run from start to finish with a mob of people, multiplying them and avoiding their loss. In the 'Mr. Bullet' online funny game to play for free (just like in a multitude of other similar shooting games), it is necessary to shoot various animated and not animated objects.

There are also more casual games with a slightly more twisted storyline, like developing your tank in the 'Tanks War' or improving the parameters of your fighter in the 'Fight Arena Online' free game.

Sometimes, it's just pure fun of having pleasure watching the dress-up of the princesses and other beautiful ladies, picking their wardrobe, makeup, purses, footwear, ambiance, and colors of everything.
So, have fun playing these pieces on our website and on this particular page.