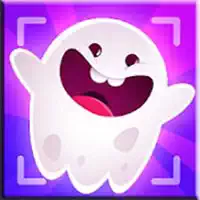 Ghosts are non-corporeal creatures, which make a lot of people scared. You don't wanna meet a ghost at night, in some dark side street (well, if only you're not specifically hunting for those spooky creatures, like you could do in our online ghost games to play for free).

Ghosts have many different names: soul, phantom, shadow, specter, vision, banshee, haunt, kelpie, manes, phantasm, poltergeist, spook, wraith, visitor, ethereal creature, incorporeal being, eidolon, bogey, boogie, familiar, haunt, shade, spirit, sprite, visitant, genie, shaitan, doppelganger, fetch, fiend, ghoul, imp, echo, and trace. Some might call ghosts vampires or zombies but that's simply incorrect: ghosts do not have a physical body, they don't turn to fog/bats/rats, they do not drink blood/eat brains, etc. But they do make people scared, emanating noisy, eerie, and otherworldly sounds, moving and dropping objects, and they can sometimes show themselves as spirits of various degrees of spookiness.

The existence of so many names for one thing is so because many people through the course of history were terrified by the possibility to meet a ghost and used to name them in their native language with words that reflected their essence the best. Many of those names have migrated to English over time (through the migration of people to English-speaking societies from their native ones) and that's why other names of ghosts have become a part of English. And today some of these names are a part of our free ghost games, which you can play for fun without any payment or download.

In the catalog of online ghost games for free, we have not only the mentioned creatures but also some other imp beings: alive carved Halloween pumpkin, an evil clown from 'It', various scary dolls, Slenderman (which is something in between of body-having and body-less creature), evil snowmen, and Huggy Wuggy, which is a kind of a scary creature on its own but not a specter without a body.