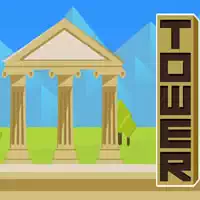 Not all online games are about high score. Actually, there is a list of games, which are never about the score (or super very rarely about it): dress-up, makeup, makeover, redecorating the house, exploring the terrain, baking, cooking, visiting a doctor's, bathing, painting, finding a match, etc. On the opposite side to them, there lie online highscore games for free, which are specially tuned to stimulate players to reach a high score via:
• running (an example of the game is 'High Heels 2 Online')
• flying ('Super Flight Hero')
• cutting ('Fruit Ninja VR')
• riding ('Motorbike Beach Fighter 3D')
• sliding ('Roof Rails 3D')
• rolling ('Desert Car')
• shooting ('Sky Hover')
• defending ('Alien Defense 1')
• jumping ('Moto Beach Jumping Simulator Game'), etc.

Basically, the free highscore games include only active tasks (they are very rarely passive). In addition to the named operations, there are others, which are aimed at reaching the score and which require the actions of gamers.

The biggest part of the activity is done via tapping the screen with a finger (if a particular high score online game is designed for a mobile phone or tablet) or via clicking a computer mouse (if a game is only playable on tabletop or laptop computers). Sometimes, a gamer will be using a keyboard but that's not a necessary rule.

We do not see any significant characters and, especially, heroes in these games. The biggest part of them is designed with some new protagonist in mind. Is it a good or bad thing? Well, you won't be distracted by someone or something you know, which enables you to completely focus on the gaming process. On the other hand, if you prefer spending your gaming time with some character, which you love, then these games won't give you such a possibility. Although, they are truly fascinating, so give them a chance.