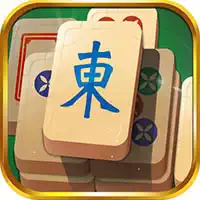 Speaking generally about Mahjong games
Mahjong as the game was invented in the 17th century in – not surprisingly – China. Although being known for almost 400 years, its popularity only increased in the 20th century with booming world globalization and informatization. Since its spreading to the Western civilization and global uprising of computers that eventually became personal gadgets, Mahjong was put in the online games.
Despite the fact that originally, it was a game for 4 (and sometimes – for 3) people, in the modern world, the PC version of it is often played by 1. To make it happen, the tiles were positioned from 4 sides into 1, all looking at a player.

In common things in free online Mahjong
I. Mahjong is the game of skills and thinking. But some (not too small) part in it plays luck – or a chance. Despite all your efforts and thinking ahead, there may be the case when you will not have any further moves just because the positioning of tiles wasn't favorable to you. We have played once a game of Mahjong that was only solvable in less than 50% cases.
II. The initial positioning of tiles is made by a computer and it is random-generated. You cannot influence it playing a PC version – and in the real life, the human factor is also largely limited.
III. It is a great chance to improve not only thinking ability but also attentiveness, the feeling of prediction (call it a hunch) and ability to play one round for approximately 10-30 minutes (depending on the type of it).

Mahjong – throw your glance at it, viewing what we have from free online ones
'Mah Jong Connect' and 'Mahjong Shanghai' are super-classical representatives of the game: nothing to add, nothing to withdraw.