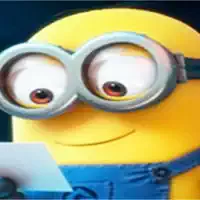 Minion online fun diversity
Which creatures come to mind when pondering about unrestrained ease, complete stupidity of dwelling, nonsensical outward appearance, and funny talking that pretty much nobody understands? Of, course, light-yellow Minions, whose name derived from the French word "Minion", which means a "light bulb". It completely explains their outward appearance. While the English 'Minion' is also for the 'follower of the cult or an idea' – and that explains the biggest part of their living principles.
They are easy and fun, they live on their own physical and biological laws, laughing almost never stops in their home (even if they don't have a home at a current state of time – as we can see from animated movies, it may happen sometimes). Certainly, it is non-controversially easy to input this character into absolutely any online free game, would it be a shooter, zombie hunter or a dress-me-up project.

What can Minion free games offer in common?
- airy mood and ease of playing – to match minion himself (or should we say 'itself'?)
- you will unlikely to find the need to think when a minion is a hero – it's just not the case.

Play Minion games with us to entertain self
In 'Minion Way 2', a player faces a floor jumper that is easy to step. Light supporting music will raise the mood. In 'Fast Minion' a player really has to do nothing (well, almost nothing) – just hold the mouse right in order to avoid unpleasant obstacles. The more hindrances your little flying uprising fellow catches in this never-ending vertical hole, the lesser time he will have before the fast-rising orange liquid eats him.