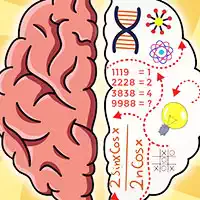 Quiz online games are those, which include a wide variety of brain-tensing pieces of entertainment:
• puzzles
• quizzes
• riddles
• find objects
• jigsaws
• textual games.

The options included in the category of freely playable quiz games are great for testing your brains, making you gain more neural connections (which make you smarter, so you might wanna have as many of those connections as possible inside your skull). You also receive a significantly more immersed gameplay than with many other games found online and even offline because these games make you actually think, pay attention, and plan your moves (since many online quiz games to play have a limited number of moves to make in each level to keep their tasks complicated enough).

Some of such games are quite difficult and intended for the citizens of only a particular country. An example of that is the game called 'USA Map Quiz', which prompts you to name all the American states by showing to you their outlines. So you cannot play it with a high result if you aren't a US citizen and/or aren't perfectly acquainted with all the states.

Although most freely playable quiz games never go beyond what a regular smart player can solve, it is a rule of thumb that with each next level, the hardness of the game increases. First of all, it keeps you focused and attracted to the game enough. Secondly, it gives you the feeling of evolving together with the gaming progress to make it interesting and diverse enough to play. And, after all, this is what most people strive for — to keep it enthralling enough yet not too hard. Eventually, after you will have played enough such games, you can suggest to your friends how to pass this or that level in a similar piece they're playing, which can make you a king of the room.