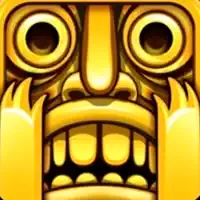 Running is one of the most frequent gaming mechanics on par with jumping, climbing, falling, hopping, sliding, riding, and flying. Depending on the type of gaming device that is used to make an activity, there can also be such instances as sliding, skating, skiing, gliding, rocketing, and others. Surely, these all only apply to active games, where motion is the needed prerequisite to complete levels and do in-game activities. These games are usually called platformers and runners. That's exactly about free runner online games this particular section of our website is.

Here, we've positioned hundreds of pieces (and we try to keep the catalog replenished every day or every other day). Sometimes, only hours pass between a previous and the next replenishment of the catalog. As a result, a gamer meets many awesome freely playable runner games with their favorite characters and heroes, which derive from pop culture, history, and folklore: Santa Claus, zombies, people with supernatural abilities, robbers and other bad guys, Super Mario, SpongeBob SquarePants, Paw Patrol, Sonic, Brawl Stars, Stickman, Ben 10, Dragon Ball, Ladybug, Talking Tom, Frozen, Huggy Wuggy, Subway Surfers, ninjas, Squid Game, Among Us, Tom & Jerry, dragons, skeletons, and various other protagonists.

The practical implementation of the online runner games for free also depends. It can be high-profile or low-profile graphics, colorful or not, the active or passive principle of in-game screens and process… There are so many playable options that we even don't think it is possible to fit all of these into this short description! So, simply pick some game to your liking and go for it! And when you're tired, change this game to another. And repeat that so many times, how much gaming desire you will be having.